Horizontal Thermo-sealing Machine : HTS 101
Peepl Automation's Automatic Horizontal Thermo Sealing Machine is an advanced solution for medical-grade packaging. Designed to meet the highest industry standards, this state-of-the-art machine uses the latest technology to ensure precise and efficient sealing of medical products.
With a fully automated horizontal design, the machine is easy to use and minimizes the risk of human error. It features a touch screen interface that allows for customizable settings, ensuring that your products are sealed to your exact specifications.
The machine is capable of handling a wide range of materials, including laminates, co-extruded films, and aluminum foils. This versatility makes it an ideal choice for a variety of medical products, from gloves and gauzes to sutures and more.
The Automatic Horizontal Thermo Sealing Machine is built to last, with a sturdy construction that can withstand the demands of high-volume production. It is also easy to clean and maintain, making it a practical investment for any medical manufacturing facility.
In summary, if you are looking for a reliable and efficient way to package your medical products, Peepl Automation's Automatic Horizontal Thermo Sealing Machine is an excellent choice. With its advanced features, ease of use, and superior sealing capabilities, it is the ideal solution for meeting medical industry standards and ensuring the safety of your products.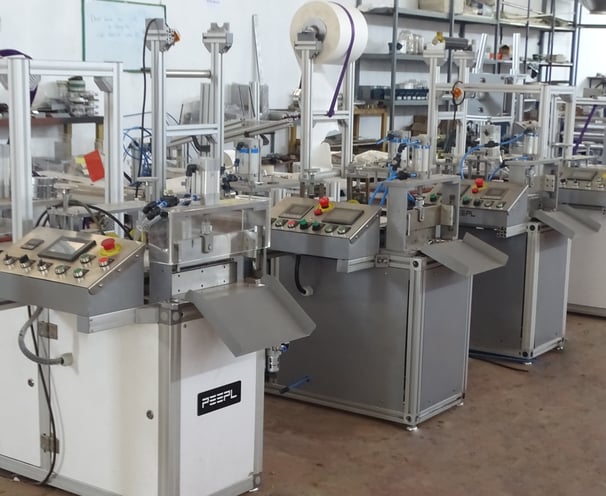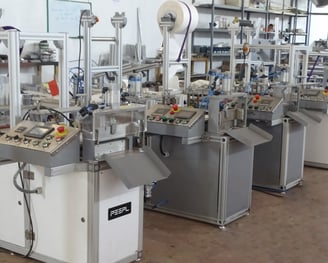 Applications
Surgical Glove Packaging

Gauze Packaging

Sutures Packaging

Moping Pad Packaging

Wound Pad Packaging

Medical Strip Packaging

Dressing Pad Packaging

Swab Packaging

Medical Pouch Making
Optional Attachment and Features
Product feeding conveyor

Batch code printer

Sterilization indication printer
Whether you have a request, a query, or want to work with us, use the form below to get in touch with our team.