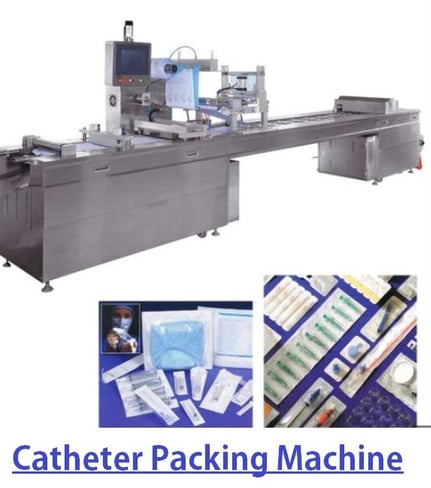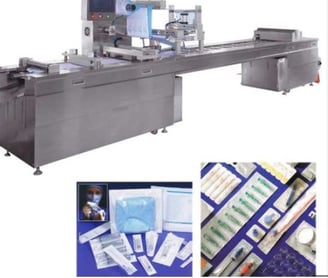 Welcome to PEEPL Automations, the leading provider of cutting-edge catheter packing solutions. Our Soft Blister Packing Machine is designed to revolutionize the packaging process, ensuring efficiency, reliability, and safety.
Latex foley catheter packing machine - Automatic Soft Blister Packing Machine
This machine is fully automatic machine, with stable function and high efficiency, can pack upto 4800 pcs foley catheter per hour.
The rate of packing products can reach 95%.
Warranty period: 1 year
Power distribution: 220V, 7 KW
Compressed air: 7 Bar
Your Benefits with PEEPL Automation
Complete customization options

Service and aftersales support

Free consultation

Modular design

Upgradation option

PEEPL Automation takes great pride in introducing our Automatic Foley Balloon Catheter Packing Machine, a revolutionary solution tailored specifically for the medical industry.
This advanced soft blister packing machine elevates the packaging process for foley balloon catheters, ensuring precision, reliability, and compliance with medical standards. By delivering exceptional packaging solutions, PEEPL Automation contributes to advancing healthcare globally. Our Automatic Foley Balloon Catheter Packing Machine empowers medical professionals with efficient and reliable medical device packaging.
Optimal Soft Blister Packaging:
Our Automatic Foley Balloon Catheter Packing Machine excels in creating soft blister packages for foley balloon catheters with unparalleled precision. The machine's advanced technology ensures consistent sealing and tamper-proof packaging, safeguarding the sterility and integrity of the catheters.
Understanding the unique requirements of medical devices, our packing machine offers customization options, accommodating various catheter sizes and configurations. This flexibility enables medical professionals to cater to diverse patient needs.
PEEPL Automation's Foley Balloon Catheter Packing Machine incorporates state-of-the-art automation solutions, servo-driven mechanisms, and user-friendly controls. These features streamline the packaging process, guaranteeing efficiency and accuracy.
The packing machine is designed to handle foley balloon catheters delicately, minimizing any impact during the packaging process. This careful handling ensures that the catheters remain intact and maintain their performance characteristics.
Compliance and Validation:
We prioritize adherence to medical industry regulations and validation requirements. Our Foley Balloon Catheter Packing Machine is designed and tested to meet the stringent standards of medical packaging, ensuring patient safety and product reliability.
The machine's high-speed capabilities significantly enhance productivity, reducing packaging time and optimizing output. This advantage allows medical professionals to focus on patient care without delays in accessing necessary medical devices.
With hygiene being paramount in the medical sector, our Automatic Foley Balloon Catheter Packing Machine is engineered with strict hygiene protocols, ensuring that the catheters are packaged in a clean and sterile environment.
Elevating Medical Packaging:
PEEPL Automation is dedicated to providing comprehensive support to our valued clients. From machine installation and training to ongoing technical assistance, our team ensures a smooth and successful integration of the machine into your medical device production line.
Our Foley Balloon Catheter Packing Machine plays a pivotal role in elevating medical packaging excellence. With precise soft blister packaging, medical professionals can rely on safe and reliable catheters for optimal patient care.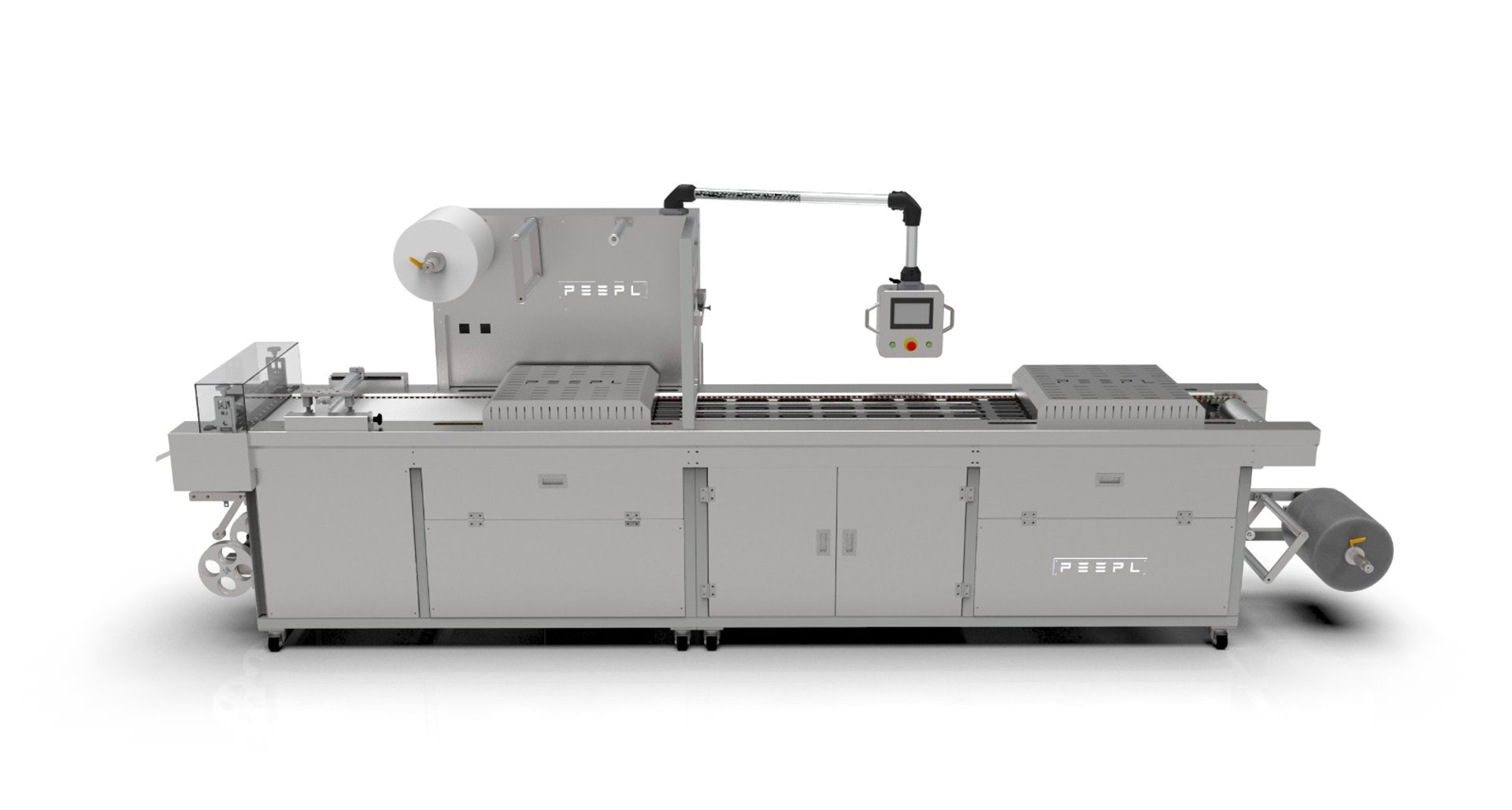 Medical Kit Packaging Sector
Surgery Kit

PPE Kit

First Aid Kit
Medical Disposable Packaging Sector
Catheters

Syringes

Needles

Endotracheal Catheter
Special Component Packaging
Body Implants

Ortho Implants

Dental Implants
Whether you have a request, a query, or want to work with us, use the form below to get in touch with our team.