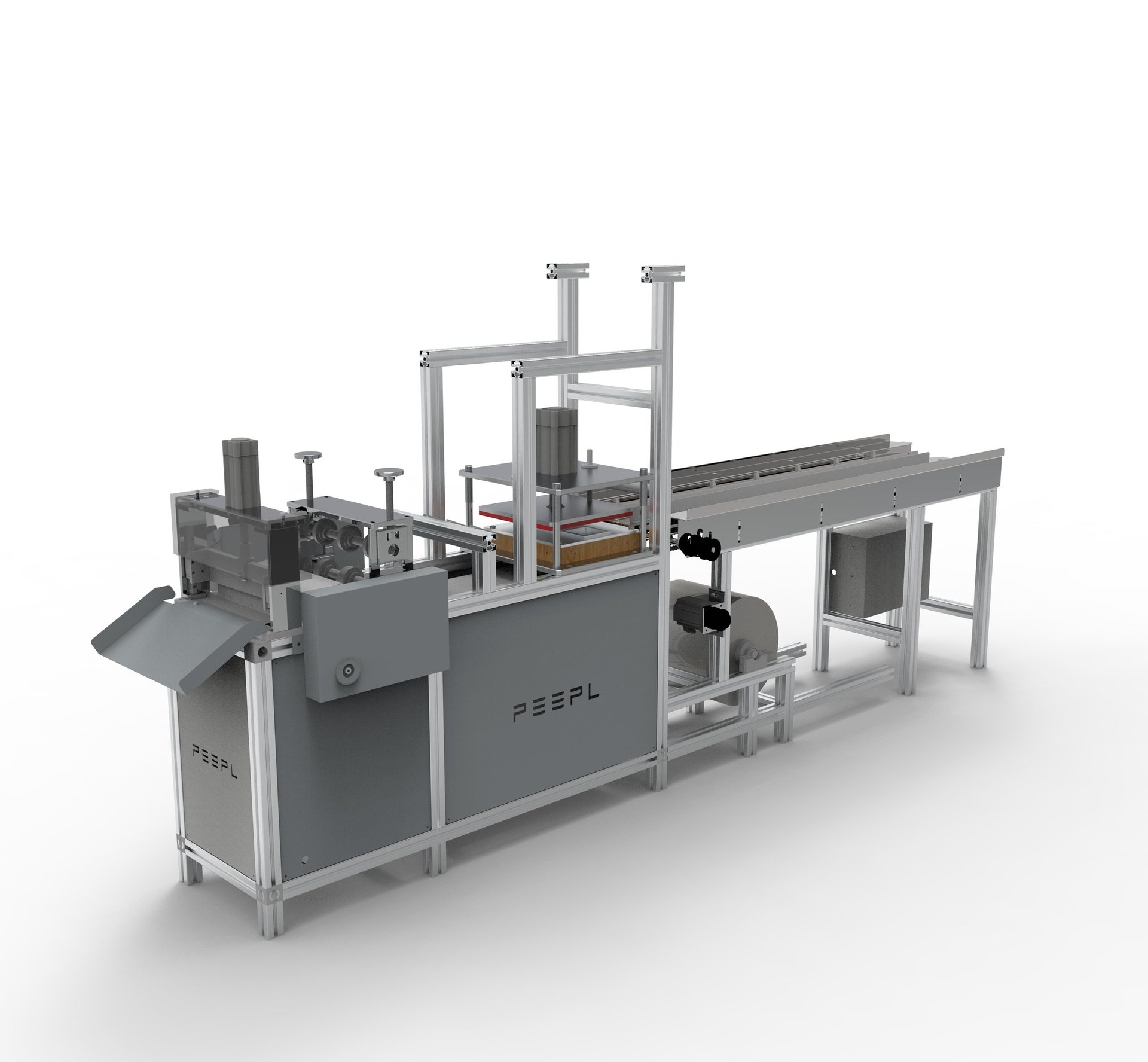 Surgical Glove Outer Pouch Packaging Machine
Automatic 4 Side Thermo Sealing Machine
The PEEPL Automations surgical glove outer pouch packing machine is an automatic 4-side thermosealing machine for surgical disposable packaging that can be customized according to customer needs, features a speed of up to 60 wallets per minute in the standard version and 90 pouches per minute in the high-speed version, has a wallet feeding conveyor or an economical conveyor-less model, and can include optional batch code printing and sterilization indicator, while being compatible with cleanroom standards.
The PEEPL Automations surgical glove outer pouch packing machine is a state-of-the-art packaging solution for surgical disposable products. This machine is designed to automatically seal and pack surgical gloves in a four-side thermosealed pouch, ensuring maximum hygiene and protection.
One of the most remarkable features of this machine is its ability to be customized according to the specific needs of customers. This allows users to configure the machine to meet their exact requirements, ensuring maximum efficiency and productivity.
The standard version of the machine is capable of sealing and packing up to 60 wallets per minute, while the high-speed version can pack up to 90 pouches per minute. Both versions are designed to operate with high accuracy and consistency, ensuring the final product is of the highest quality.
The machine comes equipped with a wallet feeding conveyor, which is designed to streamline the packing process and maximize efficiency. However, for customers looking for a more economical option, a conveyor-less model is also available.
For users who require batch code printing, this can be attached as an optional feature. Additionally, an optional sterilization indicator can also be attached to ensure that the pouches are properly sterilized before use.
The PEEPL Automations surgical glove outer pouch packing machine is compatible with cleanroom standards, making it an ideal choice for industries that require strict cleanliness and hygiene standards.
Overall, this machine is a reliable, efficient, and customizable solution for surgical disposable packaging applications. Its advanced features and ability to be tailored to specific customer needs make it a valuable addition to any production facility.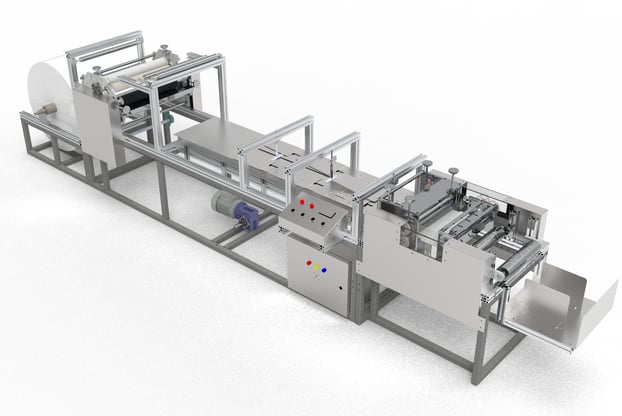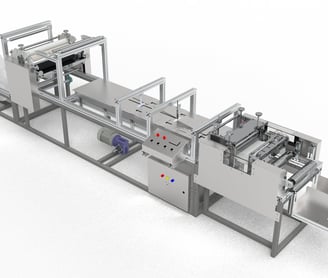 Whether you have a request, a query, or want to work with us, use the form below to get in touch with our team.